JW Crowther Road Sweeper Services
Serving the Yorkshire and Humberside Regions


JW Crowther road sweeper services have been part of the Ground Control family since December 2019.
Through Ground Control, we continue to deliver full contract site sweepers and road sweeping services to organisations across the Yorkshire and Humberside Region. 
Based in Leeds, we operate one of the largest and most up to date road sweeper hire fleets in Yorkshire. All our sweeper vehicles are fitted with superwash high pressure spray bars, hand lances, litter snatch wander hoses and rear-view safety camera systems.
For new enquiries and information about our road sweeper services, please reach out to our highly experienced specialists via the GET IN TOUCH button to the top right of this page, or call us on 0113 2532191 or 01277 598899.
As a part of Ground Control, you now have access to a huge number of services across various sectors.
We operate one of the largest and most modern fleets of road sweepers in Yorkshire, built to top specification. As a part of our road sweeper hire all machines are operated by fully trained and highly experiences staff. Not only do they have the standard roadbrush to gather debris; they are also fitted with hand lances and high-pressure spray bars to cover all situations. Having the high-pressure lances enable our operators to get in to tight corners and edges providing our customers with the best clean. The sweeper hire is also supported from our in-house workshops and mechanical Department who are on hand 24/7 should a vehicle have any issues.
Our clients include many local and nationally known house building, construction, reclamation and civil engineering companies as well as retail outlets, factories, hospitals and industrial estates.
Throughout our 159-year history as a family business, we have experienced significant changes with the development of technology and working practices.  During this time, we have moved from the use of steam with our Fowler traction engines to the latest Volvo and DAF Euro 6 Johnson sweepers.
Whether you manage a highway, construction site, industrial unit or retail location our road sweeper fleet are ideal to visit regularly and provide a full sweep service. Regular visits can reduce build-up of dirt or debris on sites and so using a sweeper hire company, such as ourselves, can get the job done quicker and more thoroughly than a manual sweep. During the summer we can even spray water to suppress dust on sites to prevent it becoming airborne and causing nuisance and health issues such as respiratory problems and eye irritation!
Our fleet of road sweepers can travel far and wide to service a multitude of sites across Yorkshire and the Humberside region.
As our depot is conveniently located next to the M62 and M1 we have direct and easy access to many locations across the northern regions of the UK; allowing us to "sweep" far and wide.
Due to this location we are able to provide road sweeper hire in Leeds, Bradford and Halifax. These varied works have taken place on sites varying from schools and retail parks to new housing developments.
As we continue to expand our large fleet of vehicles that are more efficient than their predecessors, we are able to travel much further than when we began in 1860; we can carry out road sweeper hire in York, Harrogate and Manchester
Not only can we cover the immediate local area, due to our amazing road connections we can cover locations a bit further afield and therefore offer road sweeper hire in Sheffield, Hull and Doncaster.
We provide a comprehensive range of services including pressure cleaning & drain maintenance, gulleys, interceptor & septic tank emptying, CCTV Drainage surveys & repairs. Including "No dig" repair techniques to a wide variety of customers including Civil Engineering Contractors, Builders, Estate Management companies, Retail Outlets & numerous other public & private sector clients.
Our high specification Whale jet/vac tanker unit is manned by a 2 man team who are equipped with all the necessary equipment to carry out all types of drain maintenance works, for business & private customers; ranging from simple blocked drain clearance and surface water gully emptying, to more complex works such as contaminated waste removal. Our vehicles are also suitable for the emptying of household septic tanks.
Drain Unblocking / Re-lining
Commercial / Industrial Drain & Pipe Cleaning
CCTV Drain Surveys
Jetting & Drain Repairs
Pressure Cleaning
Drain Tracing
Drain Jetting
Drain Descaling
Drain Repairs
Septic Tank Emptying
Liquid Waste Removal
Petrol Interceptors
Sewer Cleaning / Jetting
Root Removal
Pipe Surveys / Clearing
Waste Clearance
Our drain maintenance services include CCTV drain surveys, drain repairs and root removal.
CCTV drain survey
Drain repairs
Drain unblocking and cleaning services provided by our modern tanker fleet.
Pressure Cleaning
CCTV inspections.
Drain Repairs and drain re-lining.
"No dig" repairs.
Root cutting and removal
Our dedicated CCTV survey team are equipped with the expertise and equipment to carry out all aspects of drainage survey works from a basic homeowner survey to more complex drainage condition surveys and tracing.
We supply a comprehensive report with all our completed CCTV surveys, which will also outline any remedial works required to rectify any defects which may have come to light during the survey. Our team have the expertise to complete all drainage remediation works from the simple household gullys replacement to 'CIP (cured in place) No Dig' drain lining where open excavation is an impractical solution.
As part of our waste removal service we will initially determine whether a site inspection is required. Should liquid wastes require removal, then a waste sample collection will always be carried out, to determine the disposal stream most suitable for the waste to be removed.
Once the waste samples have been analysed, we can then supply a comprehensive quote which will cover all aspects of the planned works. All waste removed from a customer's site is accompanied by the relevant waste transfer/disposal documentation. All waste collected is then transported to a registered site for disposal.
Services include: 
Gully/ culvert emptying
Septic tank emptying
Waste clearance
Our vacuum tankers have dual tanks allowing them to hold up to 2700 litres of clean water, as well as 5500 litres of waste after using their vacuum pump to carry out a speedy liquid waste removal. When you hire a tanker from us to carry out liquid waste removal, there will always be a 2-person team who are fully trained and equipped to handle whatever substances they may be clearing.
We can help with liquid waste removal from both household and commercial septic tanks; so no job is too big or small- just give us a call.    
We offer both planned and reactive services via our experienced and helpful staff. Alongside this we can offer pressure cleaning or lancing to assist with cleansing the area.
As a responsible and registered waste management contractor; we can collect and dispose of a range of liquid waste from a number of sources such as septic tanks, petrol interceptors, drains, sewers, gullies and storage tanks disposing of the waste to reputable and certified disposal sites.
Health and safety are key components of our quality and cost effective service and as well as holding a number of qualifications such as CHAS, Constructionline, Safecontractor, Safemark and Altius, our Company is UKAS accredited and BSI audited to ISO9001, 18001 and environmental  14001. Our Company are also founder members of the CPA and RHA.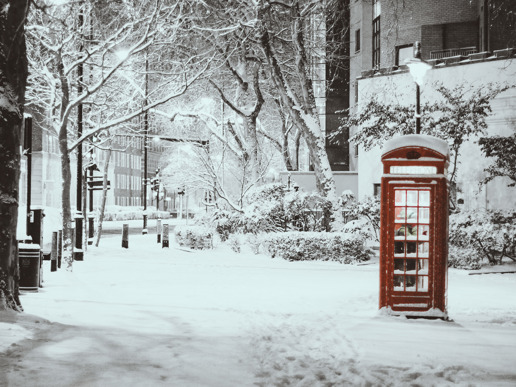 News
Acquisition cements Ground Control's position as the UK's biggest private gritting company
News
Celebrating our 50th year at the Wildfell Centre for Environmental Recovery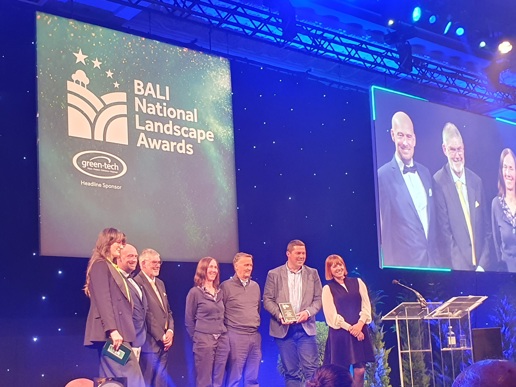 News
The National Landscape Awards by the British Association of Landscape Industries